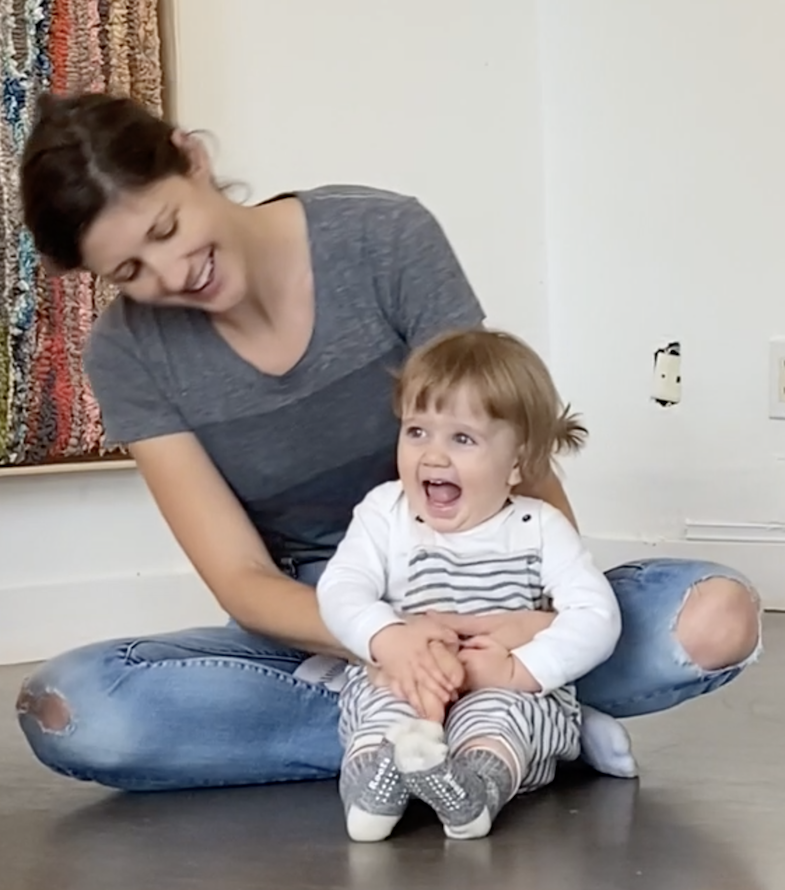 A unique and advanced curriculum, Suzuki ECE is a weekly group music class designed for children age 0 – 3 that prepares families for a lifetime of music learning and the beginnings of building talent in the Suzuki way.  Little Music teachers are certified music pedagogues with a special focus in early learning and development, and qualified Suzuki educators.
These gentle and focused classes have a maximum of 8 children per group (and their grown-up!) and offer an interactive opportunity to set in place the elementary rudiments of real music education – lovingly preparing a little one for eventual instrument classes.
Not a franchise nor based on any corporate business model, Little Music Suzuki ECE classes focus on a student's weekly progress (visible even in the tiniest of learners), paying careful attention to skill-building through purposeful yet thrilling repetition which can lead to mastery. Parents also have a unique opportunity to observe their children as learners in a group environment, with weekly progress noted and positive developmental changes discussed with the teacher at each class.
Research studies showing the undeniable impact of early music learning – even in utero – include improved memory skills, advanced cognitive ability and language acquisition, social ease, improved self-regulation, parent bonding…the list goes on. Suzuki ECE was identified as the program specifically offering unique benefits to babies and toddlers through a research study conducted by McMaster's Music & The Mind program.
Children in Little Music Suzuki ECE classes also learn rhythm, timing, leading and waiting their turn, listening, dynamics, diatonic and chromatic, how to play drums and Orff, pattern recognition, ascending and descending, composition, melody and harmony, preparatory instrument positioning, counting, singing, practicing, mastery of repertoire – and how to have a great time in a class situation with their grown-ups and a deeply caring first-teacher experience.
Many babies and toddlers who have participated in Little Music's Suzuki ECE program have gone on to find great success in The Toronto Suzuki School's piano program, and are thriving music students (and happy people) today.